Winter in the Dolomites
The wonderful panorama of the Dolomites together with the numerous activities on the snow will make your holiday unforgettable! A real dream vacation for skiers, cross-country skiers, winter hikers and snowshoers!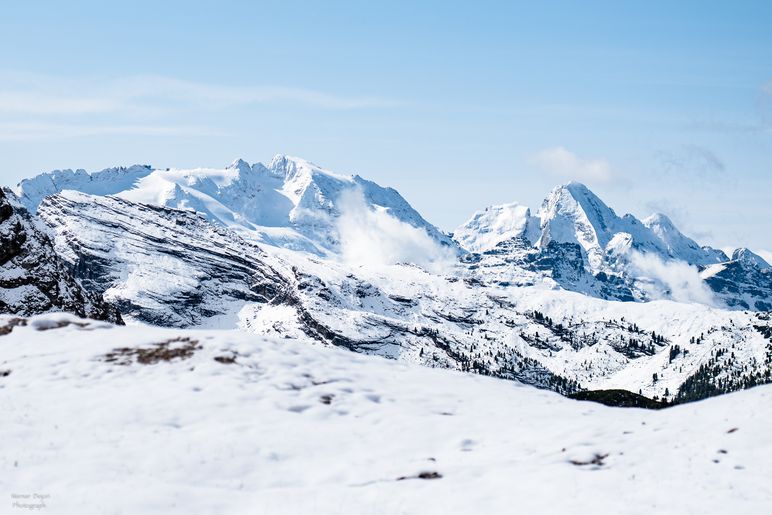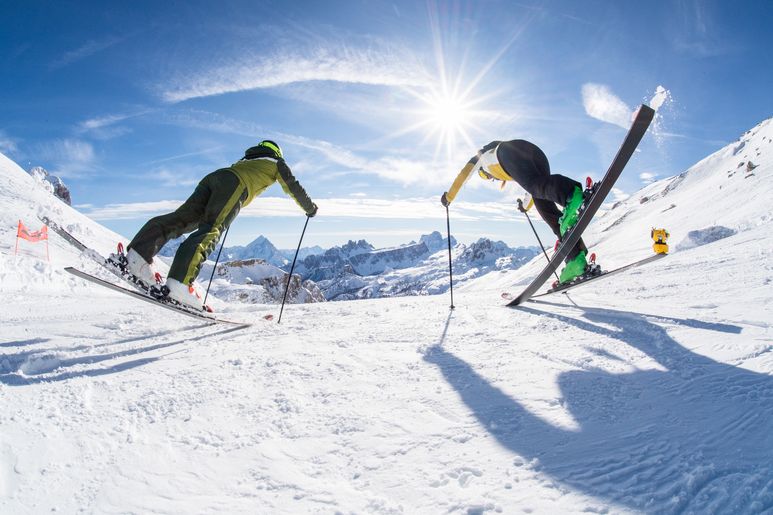 Summer in Val Gardena
In the idyllic scenery of the Dolomites, mountain bikers, ambitious hikers, climbers and mountaineers will find their summer paradise!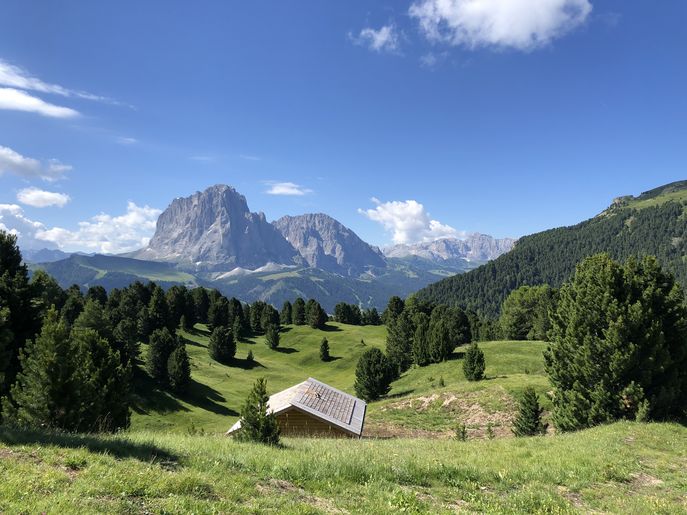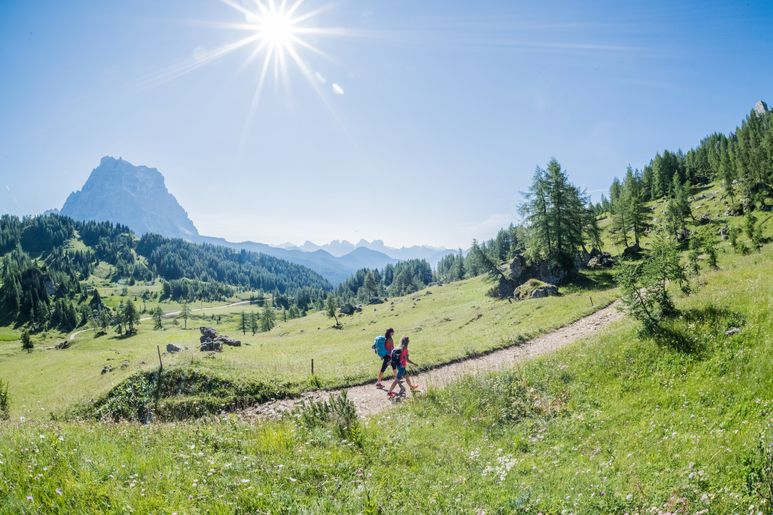 Explore South Tyrol
An activity hotel par excellence in South Tyrol is your Vitalpina Hotel Dosses in Santa Cristina/St. Christina. Besides well-being, exercise – especially outdoors – also takes top priority here. We have made it our mission at your activity hotel Dosses to explore South Tyrol with hiking, biking, skiing, cross-country skiing and all the other summer and winter activities. Come on a journey through nature! There are numerous opportunities for this around your activity hotel and throughout South Tyrol.
Experience summer all around your activity hotel Dosses
Hiking is one of the classics when spending a holiday at an activity hotel in South Tyrol. Which is why we also recommend you take various hikes in the region and explore the natural landscape under your own steam. Set off equipped with windproof, all-weather clothing, suitable shoes and a few provisions. And directly from your activity hotel Dosses in South Tyrol. Its location is in fact ideal for starting lots of hikes from here. When you hike in the region around your activity hotel Dosses in South Tyrol you will never stop being amazed. The flora and fauna in Val Gardena/Grödnertal are unique. Colourful meadows, deep green fields, birdsong and here and there a butterfly landing on a flower ... does it seem like something straight out of a picture book? We can assure you it really is like this around your activity hotel in South Tyrol. See for yourself and start your hiking adventure in the Dolomites! Our hiking guides are happy to help you find the right tours in South Tyrol and plan them together with you.
Do you love exertion, fast speeds and a fresh breeze around your ears? Then hop on your bike and off you go! There are countless single trails and forest paths for mountain bikers around your activity hotel Dosses in South Tyrol – and all at an altitude between 700 and almost 2,450 metres. The highlight is the fantastic view on offer while cycling and mountain biking. If you're a cycling fan why not take part in the bike programme at your activity hotel Dosses and come on guided tours in South Tyrol!
Winter dreams on your activity holiday in South Tyrol
It's not without good reason that the area around your activity hotel Dosses in South Tyrol is also called a winter wonderland. When you glimpse the white mountain peaks and glittering snow in the winter sun it feels like you're in a dream. Everyone, young and old, guests and locals, loves winter in Val Gardena around your activity hotel Dosses in South Tyrol. But winter sports enthusiasts in particular. There are in fact numerous activity options close to the hotel Dosses. You can enjoy stunning winter and snowshoe hikes in South Tyrol and particularly in Gardena/Gröden. In doing so you benefit from the quite and harmonious atmosphere of the winter scenery and almost untouched nature.
Skiers and cross-country skiers have found the right holiday resort for themselves at your activity hotel Dosses in South Tyrol. The ski resort of Gardena, which impresses with plenty of snow, superbly prepared slopes and modern lifts, is situated near your activity hotel Dosses in South Tyrol. You can also reach the Dolomiti Superski ski network with 1,220 kilometres of slopes in total from here.
With cross-country skiing you're not only doing something good for your body but also clearing your mind and enjoying the stunning view over the Dolomite mountains. We will be happy to provide you with more detailed information about the various winter activities in South Tyrol at your activity hotel Dosses.